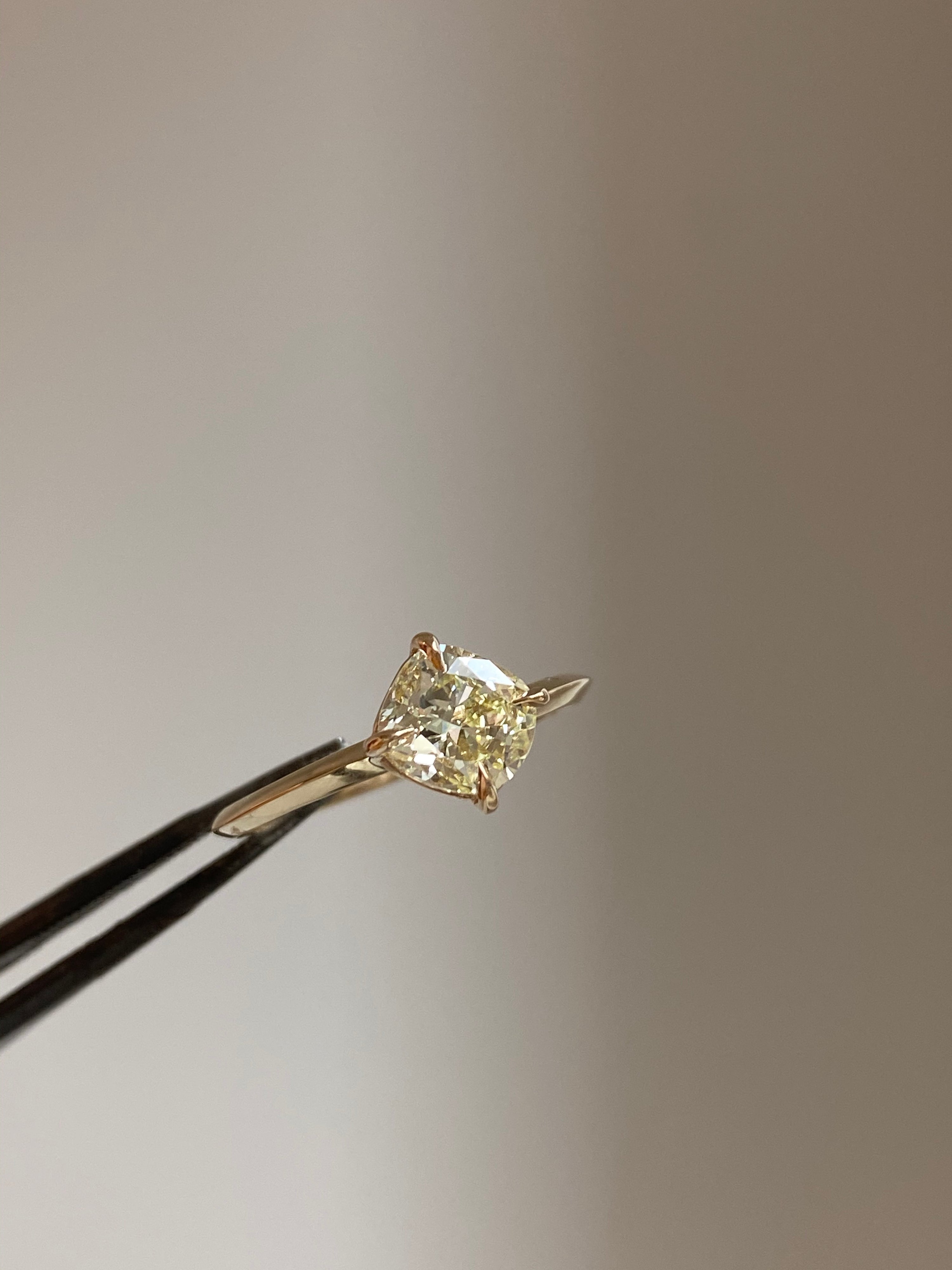 Square Cut Canary Yellow Diamond Engagement Ring
This is a one of a kind 1 carat Diamond Engagement Ring set with a stunning 6.5mm x 6.5mm 1.0 carat Square Cut Light Canary Yellow Diamond.
The stone is set on our hallmark Knife Edge band in 14k Yellow Gold, with single prong claw. 
Please call or text us for custom inquiries related to this style at 212.431.4171.
Designed and handmade in SoHo, NYC. 
Square Cut Canary Yellow Diamond Engagement Ring