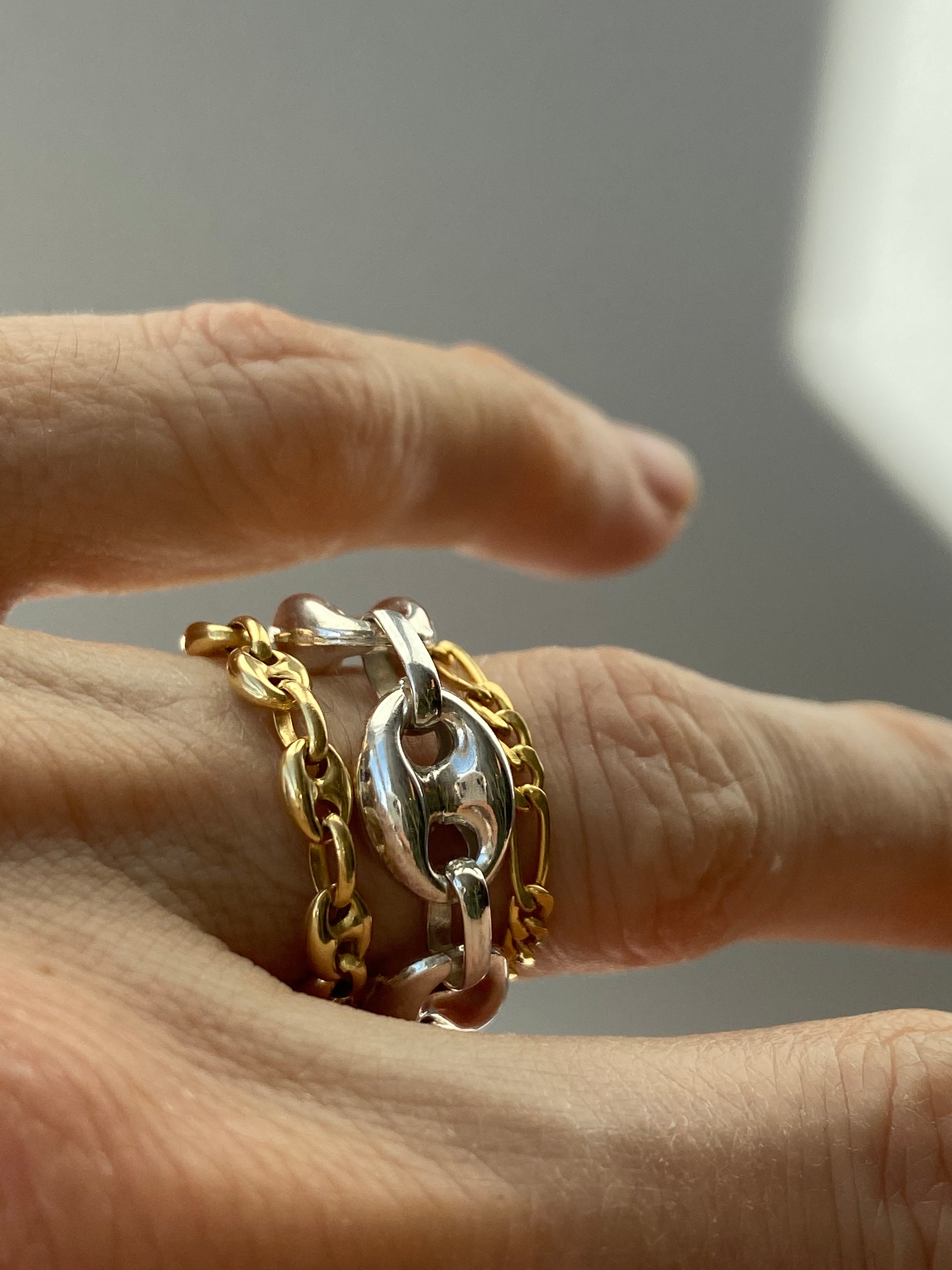 Thick Puffy Mariner Link Chain Ring
This a 3mm Figaro Chain Ring in 14K yellow gold. Whole ring sizes available only. Order slightly larger than you normally would as these size bigger than a normal ring.
Designed and handmade in Soho, NYC.

Please contact our studio for custom inquiries and more information. 
Recently Viewed