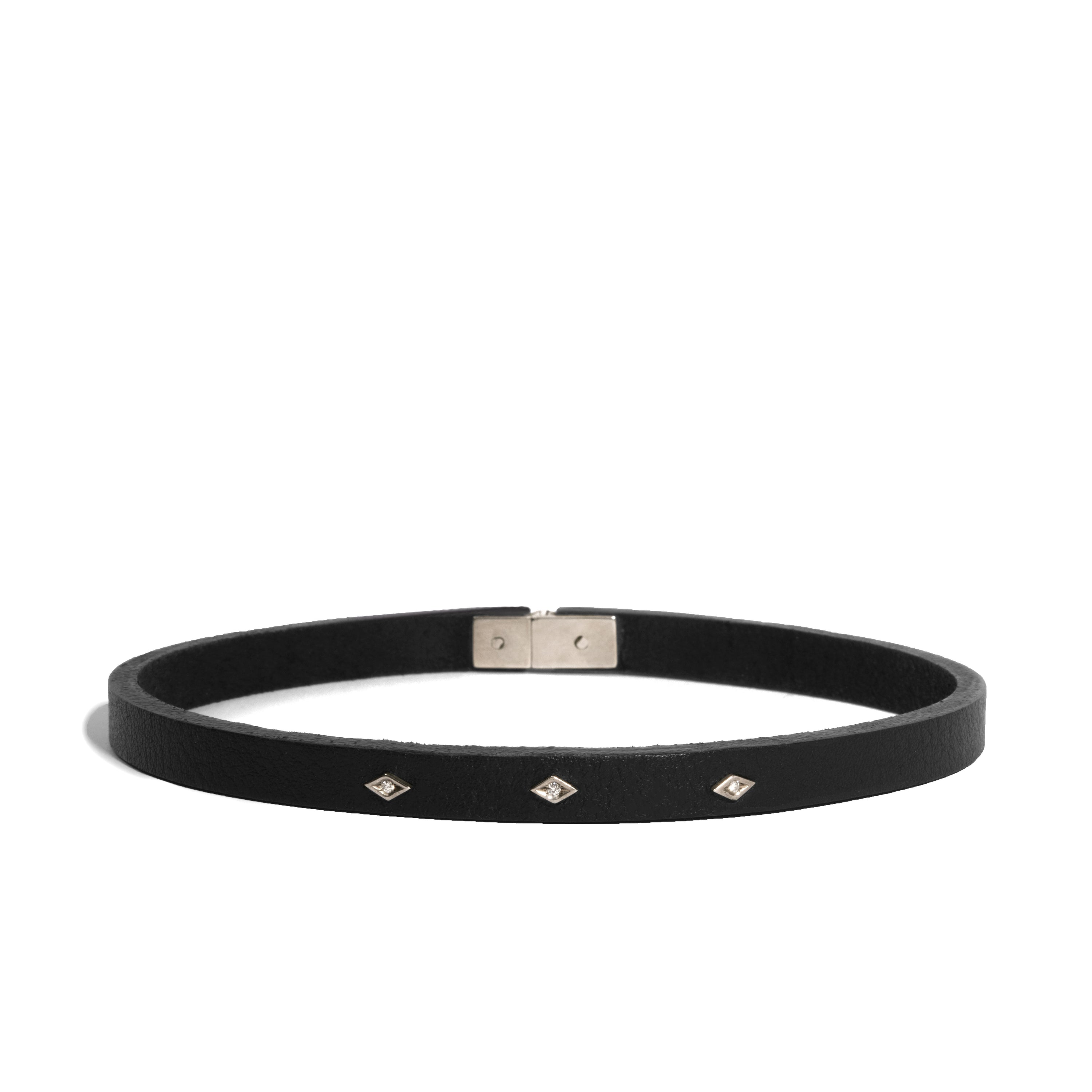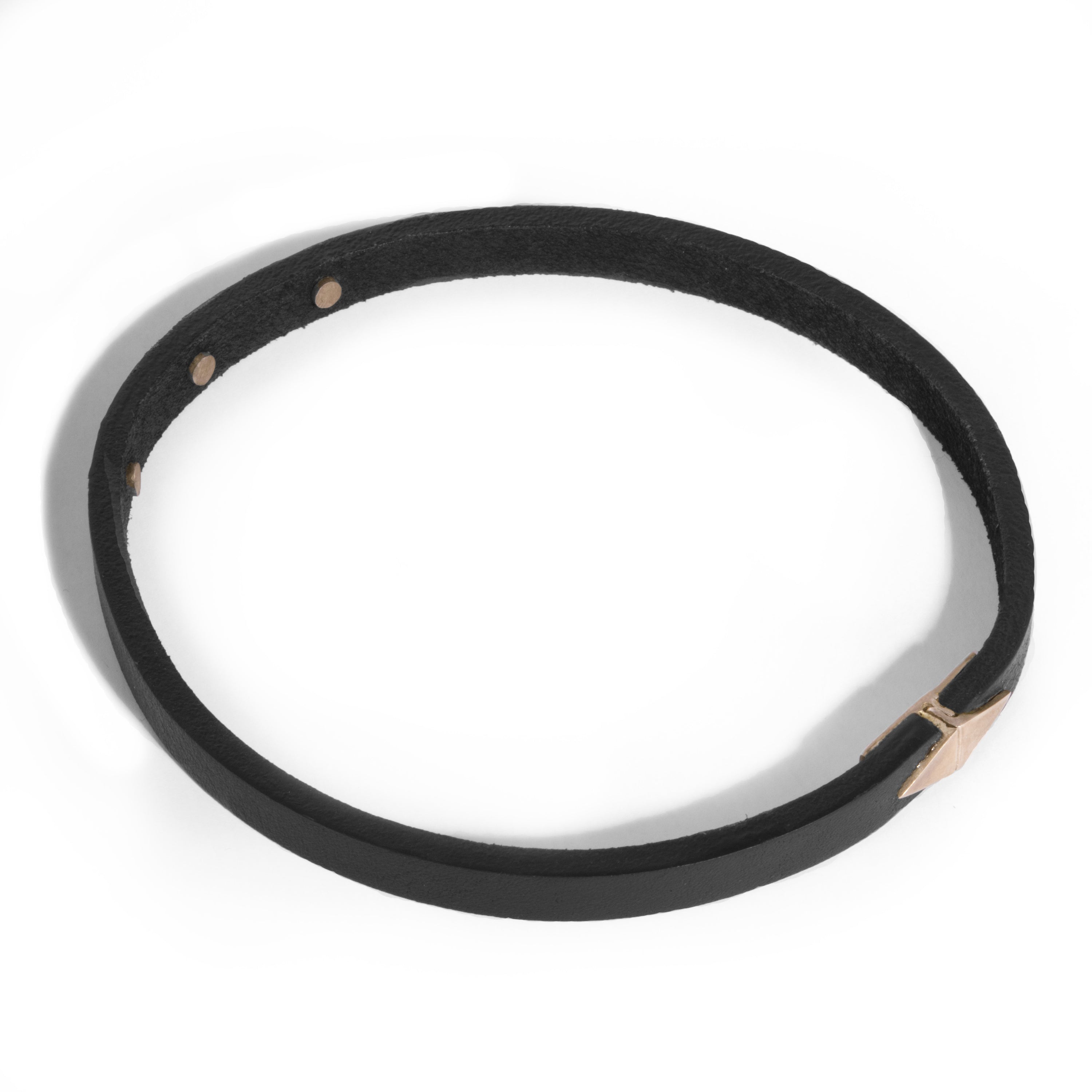 Triangle Leather Choker with Three Diamond Eye Charms
Features three 1.5mm Diamonds.
Cowhide leather.
Available in 14K Yellow Gold, 14K White Gold, and 14K Rose Gold, as well as Bronze and Sterling Silver.
Measures 5/16" wide.
Custom length available.
Designed and handmade in Soho, NYC.
Please contact our studio for custom inquiries and more information. 
Triangle Leather Choker with Three Diamond Eye Charms