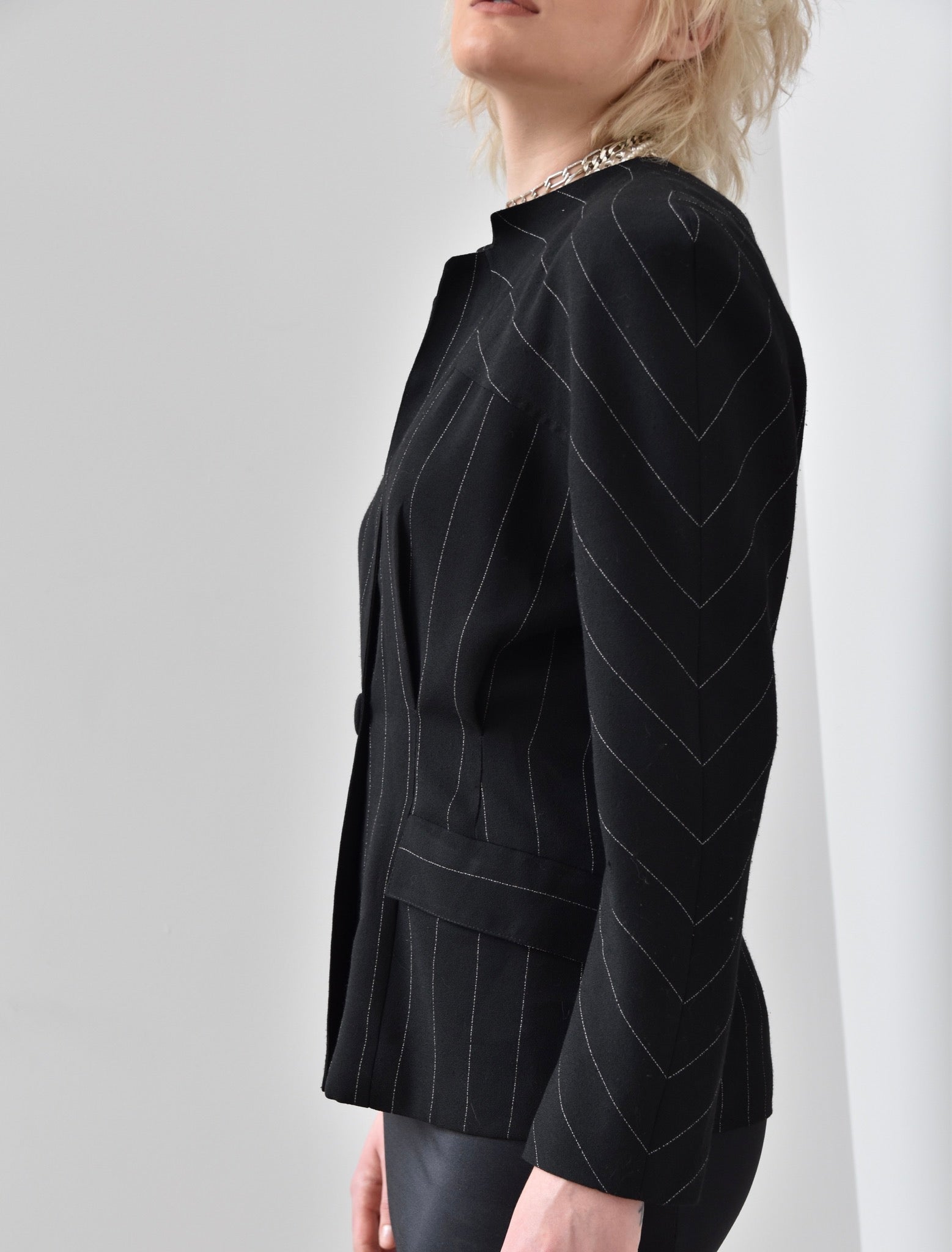 Vintage 1980's French Avant Garde Black Pinstripe Wool Blazer
Garment is in good condition. Slight wear on lining. Gathered at the back with single button closure at the front. Sold as is.
Size 4-6 / Medium

Model is 5'10" with heels

Vintage items are final sale. Please email us for more details.

Shop@wendynicholnyc.com
Wendy Nichol Studio pieces used to style include
Chain link Choker in Sterling Silver
Recently Viewed