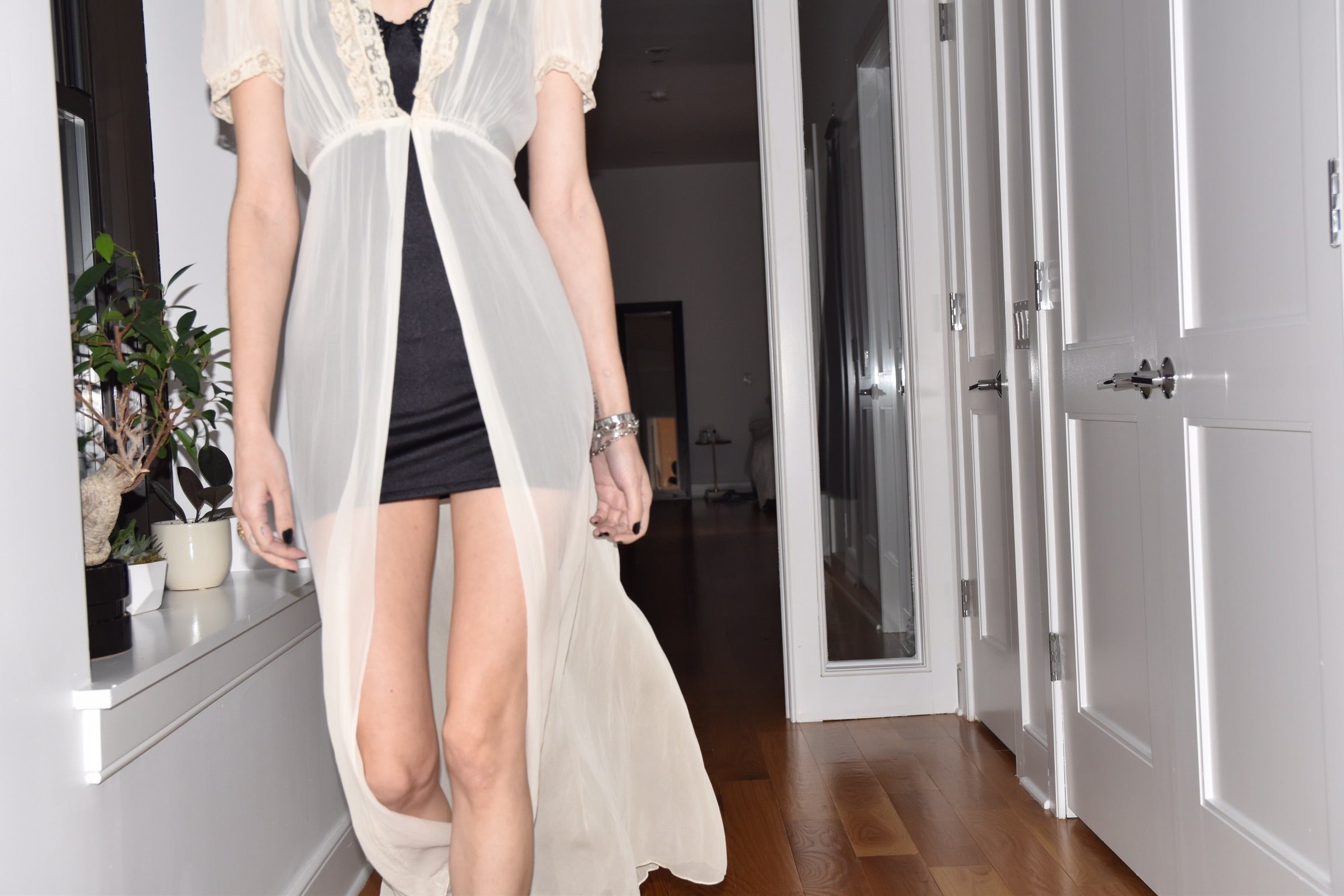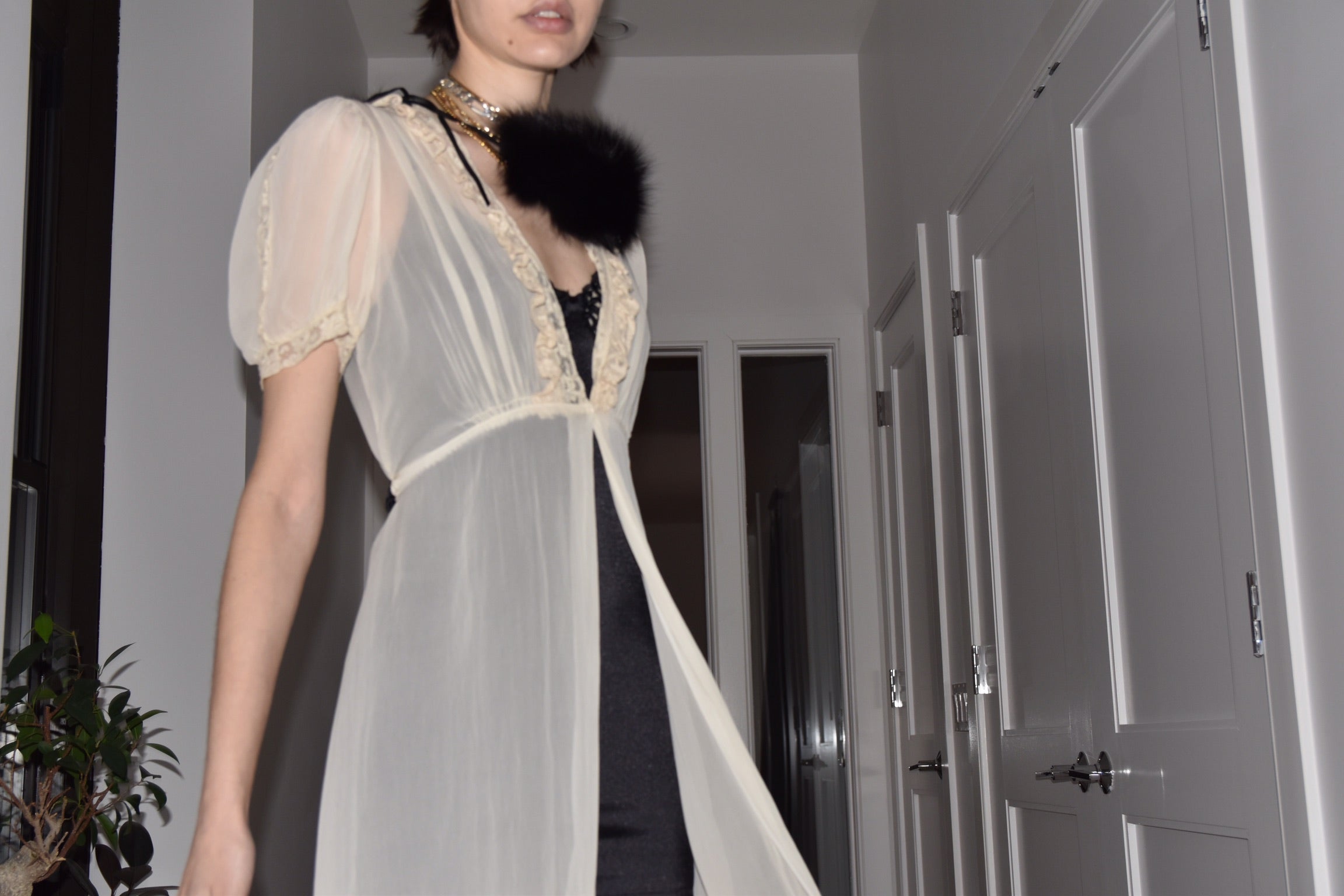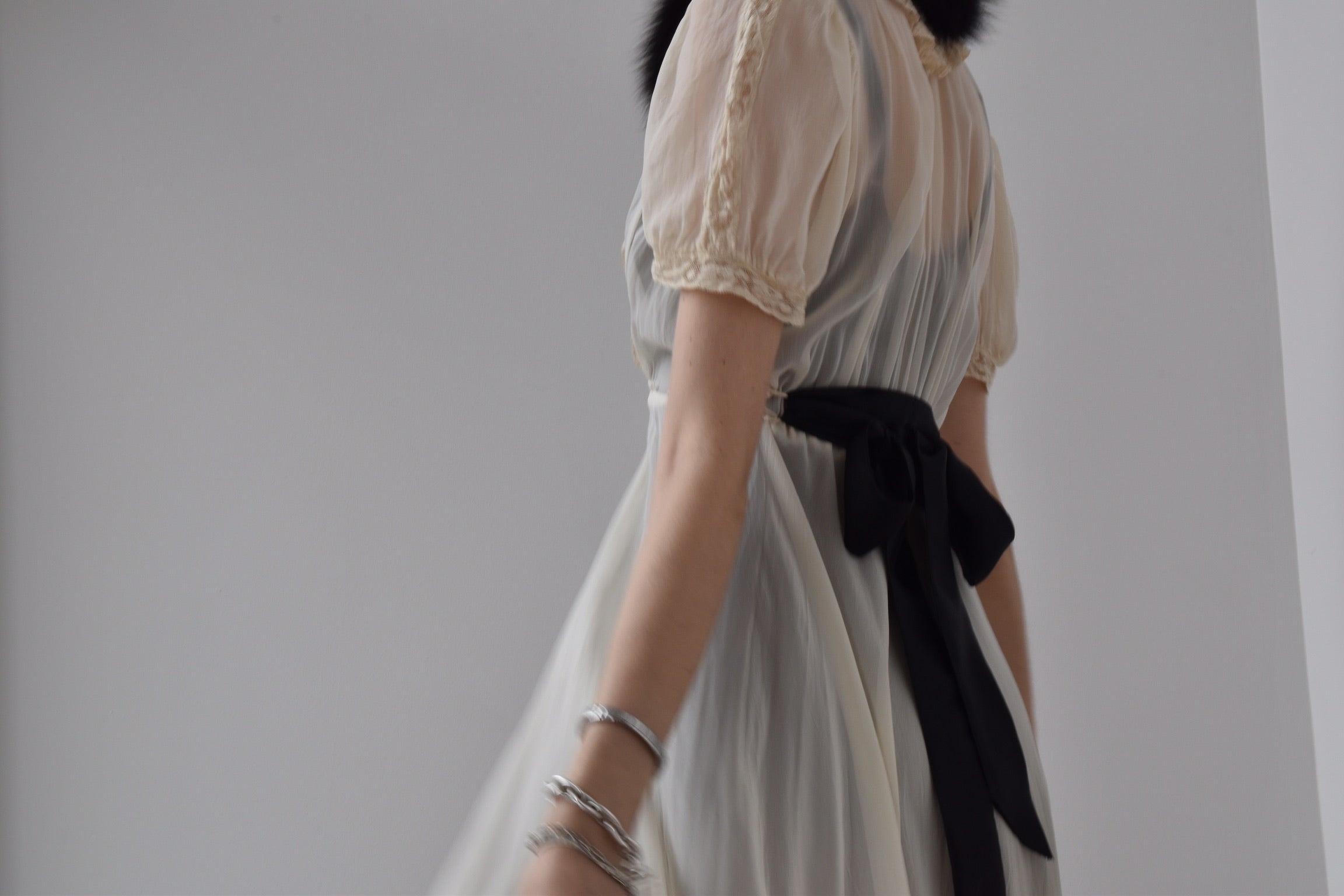 Vintage Silk Duster with Lace Inlay and Short Train
Garment is 100% silk and in good condition with some small signs of wear. Snap closure at front. Includes Wendy Nichol Studio Silk Charmeuse Sash. Sold as is.
Size S

Vintage items are final sale. Please email us for more details.

Shop@wendynicholnyc.com
Wendy Nichol Studio Pieces used to style include 
Figaro 8.2mm Sterling Silver Chain
Vintage Silk Duster with Lace Inlay and Short Train