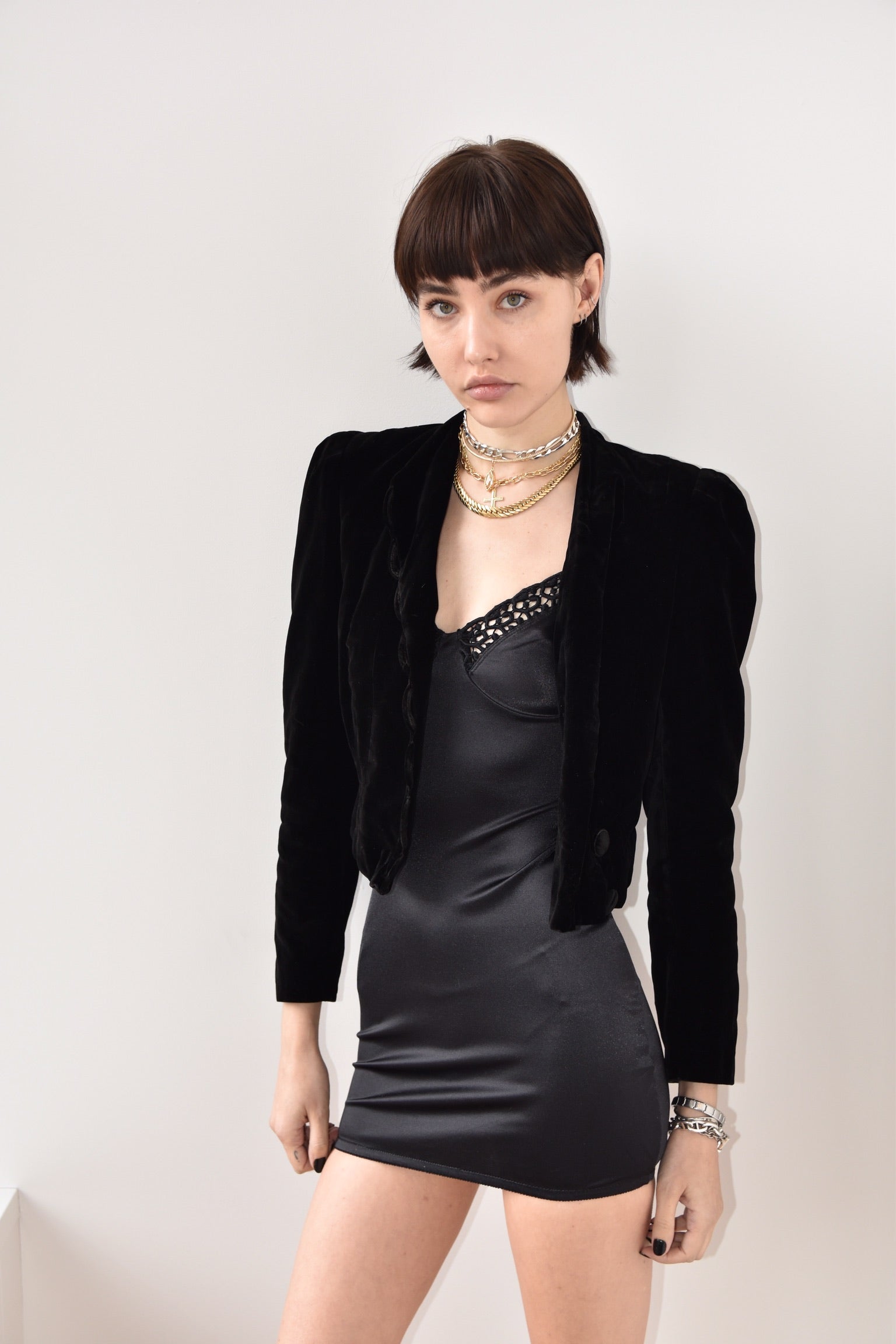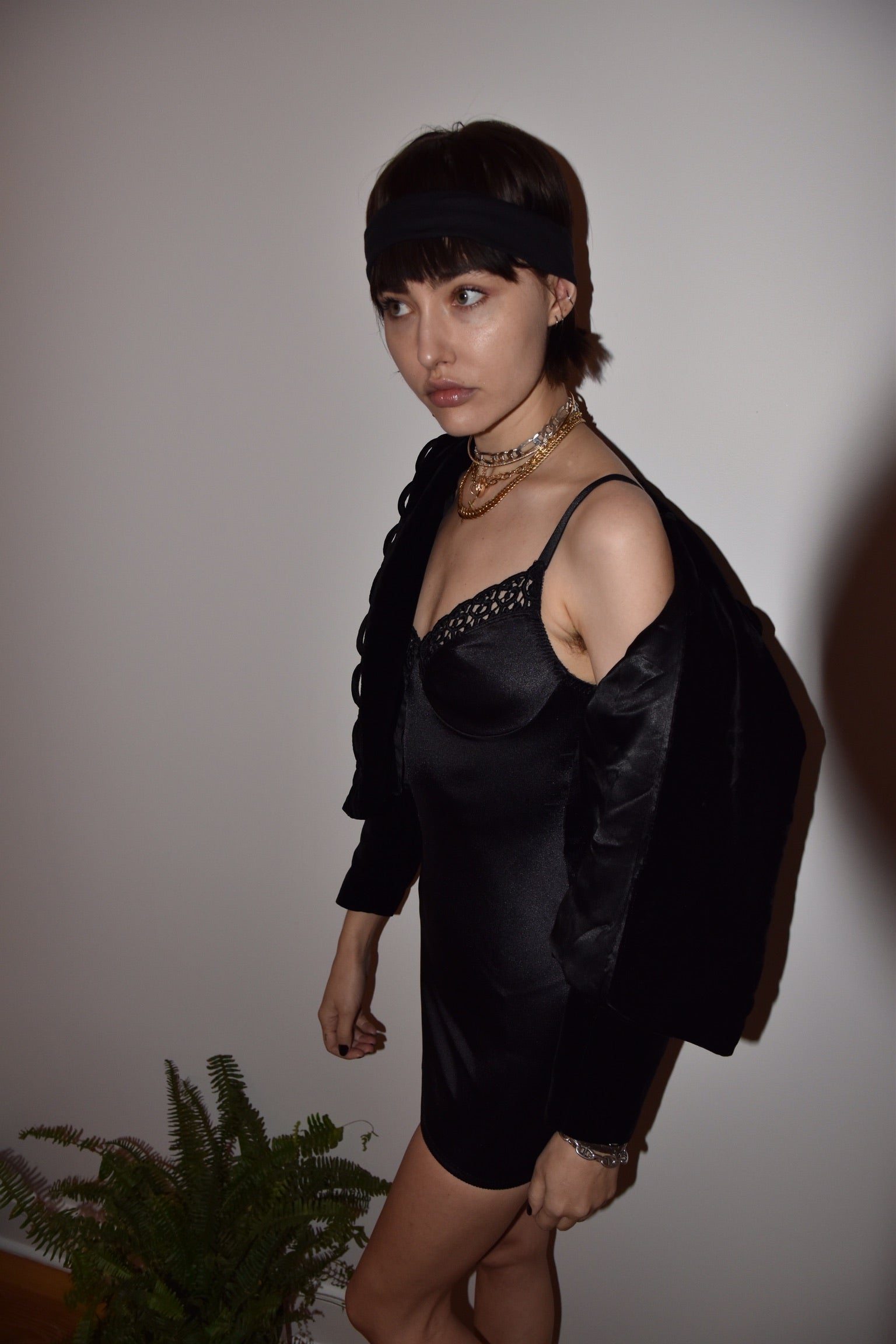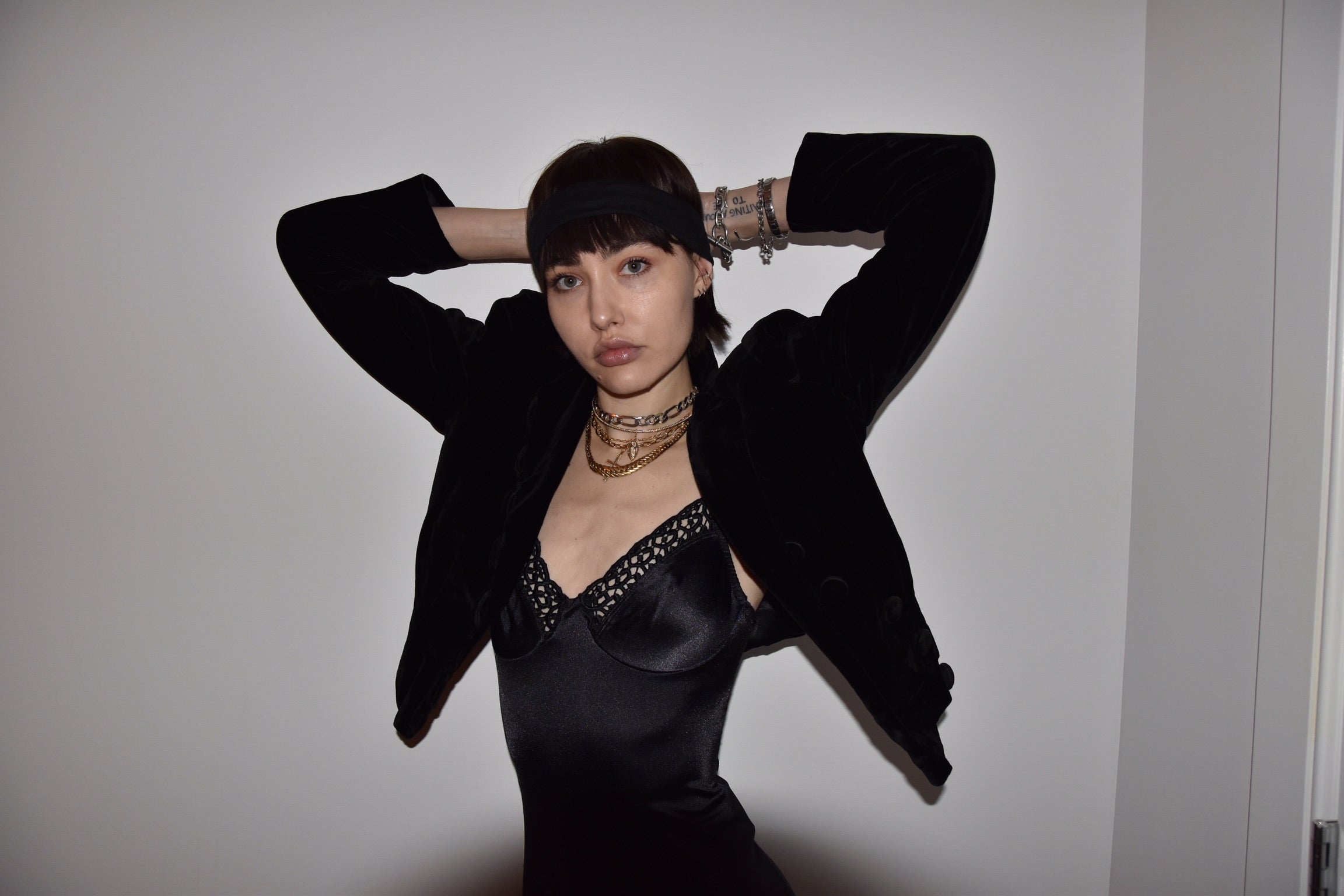 Vintage Silk Velvet Victorian Cropped Jacket with Covered Velvet Buttons
This garment is in excellent condition. Victorian period with pleated vents on back. Custom Hand made. Tiny bit of wear on back of velvet but still overall outstanding. Sold as is. 
Bust 34"
Size XS
Vintage items are final sale. Please email us for more details.
Shop@wendynicholnyc.com

Wendy Nichol Studio pieces used to style include
Figaro 8.2mm Sterling Silver Chain
Recently Viewed