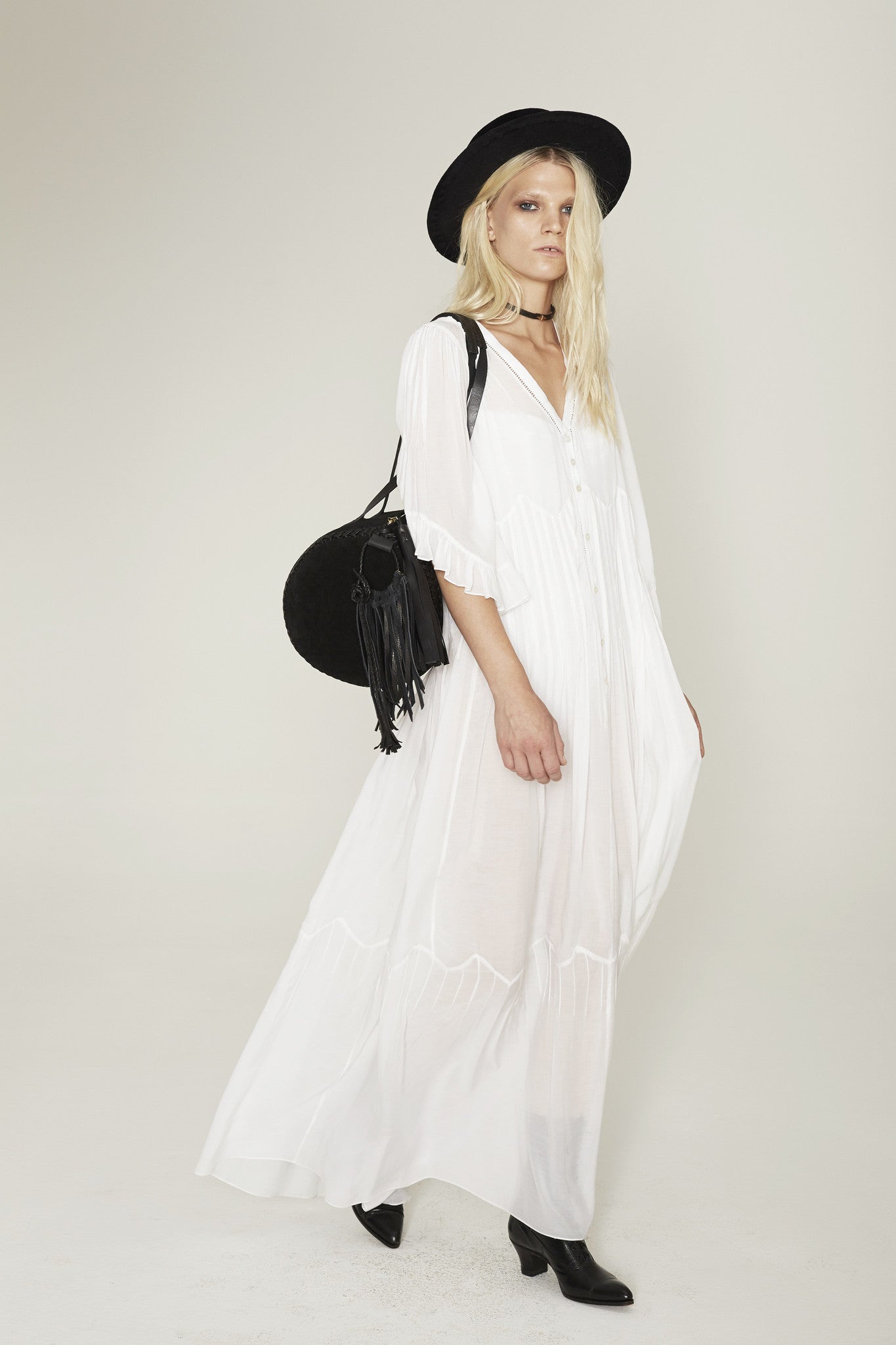 Look 5: SS15 Night Dress is featured in a white Silk Cotton. 
Handmade in our NYC Atelier. 
Custom sizing, fabric, and color is possible. Please contact us at 212.431.4171 for pricing and to set up an appointment for a fitting.
Clothing & Accessories Designer: Wendy Nichol Photographer: Michael J. Fox  Makeup: Patricia Iglesias Stylist: Wendy Nichol Model: Chelsea Danielle Wichmann
Accessories in photo: Triangle Leather Choker. Black Rabbit Wool Gondola Hat. Black Suede Duffle Bag. 
Recently Viewed